Yulmburral
Welcome back to Term 4. I hope everyone is well rested ready for an amazing final term of learning, assessing and reporting. It will be a very busy 9 weeks with all that must be done for this term as well as preparing for 2019.
Mr Mullane will be on Leave for the remainder of the school year. Mrs Ottone will continue in the role of acting Assistant to the Principal in Religious Education (APRE) and we welcome Mrs Maddison Atkins as the Yr 4 teacher. We also welcome Savannah McNamarra to Yr 4.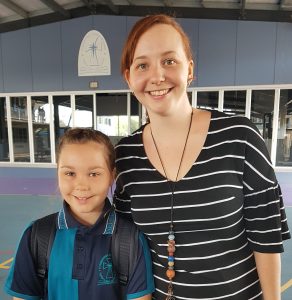 This week is National Mental Health Week and the school has embraced this aspect of wellbeing enthusiastically. It started with our successful Swimming Carnival on Monday and has continued throughout the week with a variety of opportunities and experiences to address this most important aspect of ensuring good holistic living and health.
On Thursday afternoon the school hosted Yr 5 & Yr 6 students from St John's School, Silkwood. An afternoon of fun activities ensured and the afternoon was a wonderful opportunity to develop social and emotional (SEL) skills.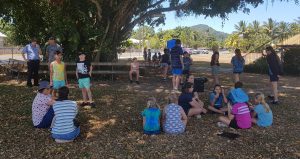 There will be a short survey sent out next week seeking feedback regarding enrolment intentions for 2019. This will be available as an online survey.
Late last term I was made aware of a small number of concerns regarding student relationships within the classroom and out on the playground. I am pleased that on each occasion the matters were brought to the awareness of the school so that each matter could be addressed in a timely and appropriate manner. When student interactions are not as positive as they can be there can be an understandable leap to a conclusion that one child or another may be the victim of harassment and/or bullying.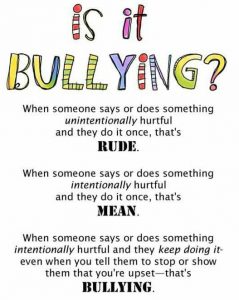 In these anxious ad stressful occasions there needs to be care that we do not immediately label all negative student relationships as examples of bullying. Some of the behaviour was bullying, most of it wasn't. Most of the incidents that were addressed by teachers and myself were examples of inappropriate interactions between students that led to one or more students understandingly being upset. As parents (and I am one too), we do not enjoy seeing our own children upset or hurt. When this happens at school it is important that the school is informed (initially via the classroom teacher) and that a process be commenced. Patience and openness are two attributes that are essential in addressing student relationships. Students are young people learning social and emotional skills. It is important that parents support the school
Let's have a fantastic super brilliant Term 4 of learning and teaching.
Paul Rayner,
Principal.