The picturesque town of Mossman may be known for growing sugarcane, but Mossman's St Augustine's School is growing minds, hearts and spirits, too.
St Augustine's School has a reputation for providing a quality Catholic education, but it also provides an educational foundation for a life to the full by challenging students to find meaning and value in their lives through their holistic approach to education.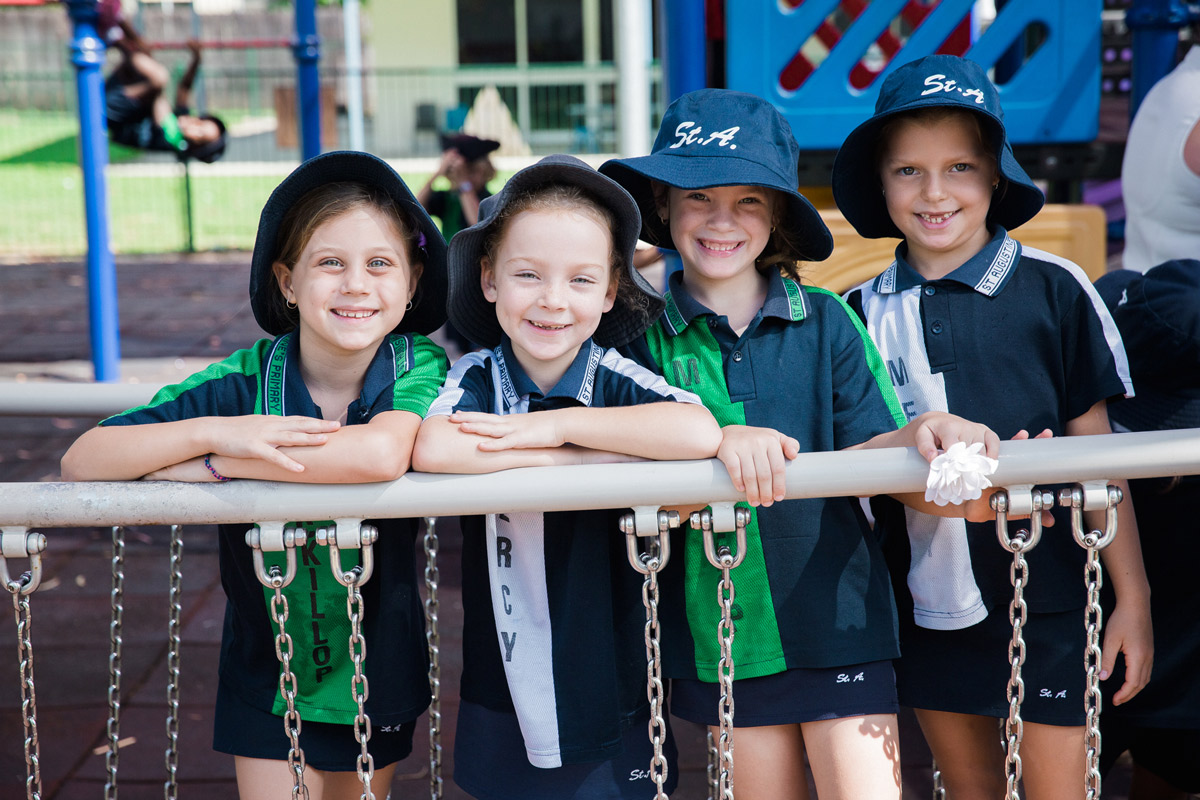 Growing the mind, heart and spirit
The Prep to Year 6 school offers small classes for greater one-on-one learning with an education that is more than academic. When you invest in a Catholic education at St Augustine's, your child will grow academically, physically, emotionally and spiritually.
"We focus on developing the whole child," tells Principal Paul Rayner. "So we work with five domains: academic, social, emotional, physical and spiritual."
This holistic approach to education celebrates the uniqueness of each child and enables them to be critical thinkers with a growth mindset while also encouraging them to be caring and compassionate, well-rounded individuals with a sense of communal obligation.
"We have various fundraising events. On Shrove Tuesday we cooked pancakes and asked for a gold coin donation that was collected for flood victims in Townsville and western Queensland farmers. This raised $310."
Social Emotional Learning
Social and Emotional Learning (SEL) is a process for helping students develop the fundamental social and emotional skills essential for wellbeing and for life. SEL develops the skills to recognise and manage emotions, demonstrate caring and concern for others, establish positive relationships, make responsible decisions, and handle challenging situations effectively. These skills develop the emotional literacy of students and school communities, which provides the foundation for academic achievement, maintenance of good mental and physical health, quality relationships and responsible participation in a democratic society.
"We use the Second Steps Program and focus on one aspect of SEL each term. This term's focus is 'Problem Solving'. Next term it will be 'Empathy'," explains Principal Rayner.
The five foundations that are developed through the SEL Program at St Augustine's are emotional resilience, getting along, organisation, confidence and persistence.
Innovative learning environments
The school has a dedicated STEM lab for science, technology, engineering and mathematics, which is set up for 'vertical learning' with whiteboard spaces on walls for students to stand and problem solve their ideas before returning to their work spaces in the centre of the room.
"It's a different type of learning space and it really engages the children. It allows our students to think and work as scientists and mathematicians do. Students can use creativity and collaboration to explore the whole notion of science and mathematics in a real world experience," explains Principal Rayner.
Affordable education option
While school fees at St Augustine's are necessary to make up for the shortfall in government funding, that need is balanced with compassion. Generous discounts and concessions are available so that no child is denied a Catholic education because of financial hardship, meaning a quality Catholic education may be more affordable than some may think.
"Catholic school fees are more affordable than child care centres," Principal Rayner adds.
For enrolment information, including Prep 2020 enrolment and school fees, go to: www.staugs.qld.edu.au//enrolling